Based in Auckland, New Zealand
Dreadnort Boats is the product of a collaboration between two companies, Transformarine Naval Architects and Altech Marine.
By pooling our collective expertise together, we are forming the next generation of cutting edge vessels, with no compromises on safety and quality.

Blair Lewis AM.RINA (B.Eng, Naval Architecture)
Principal Naval Architect/Director
Graduated from the Australian Maritime College in Tasmania, Australia in 2004. Blair has worked on a broad range of vessels from Offshore Supply Vessels, Tugs & Workboats, Floating Mining Equipment, Amphibious Craft, Pleasure Vessels through to an array of Megayachts.
Also a Registered Electrician completing an electrical wiring apprenticeship in 1997.
Accomplished sailor, graduate of two terms in the prestigious Royal New Zealand Yacht Squadron Youth Scheme in the 90's. Competing in offshore yacht races and crossing both the Atlantic and Pacific Oceans.
Stuart Dawe
Shipwright Boatbuilder/Director
Completing his Apprenticeship at Wanganui Boats (Now Q-West Marine), Stuart has worked on a variety of vessels including Commercial Fishing Vessels, Passenger Ferries, Sprint and Marathon Jetboats, Amphibious Craft and Superyachts.
Stuart has also worked in Australia for 10 years at various boatyards.
Also, working at the prestigious Alloy Yachts for 17 years helping build some of the worlds most admired Superyachts and Megayachts.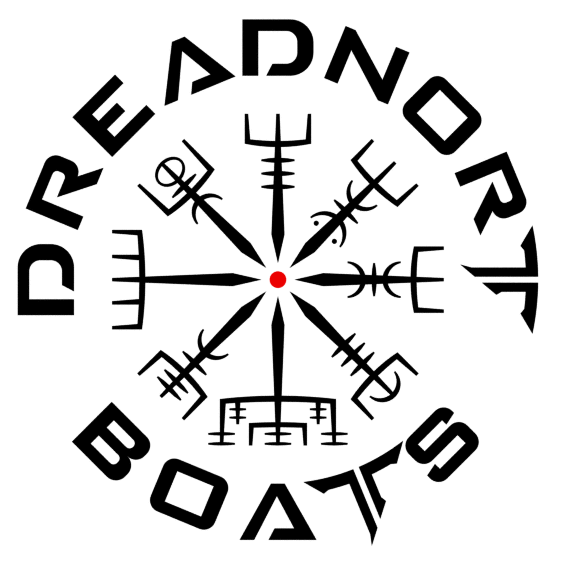 The Dreadnort Boats logo contains a 'Vegvisir' (pronounced "VEGG-vee-seer"), often call the Viking or Norse Compass, is an Ancient Viking Rune intended to help the bearer "find their way in storms or rough weather".
HMS Dreadnought, when launched in 1906, was the first of the modern-day battleships, revolutionising naval power overnight. She had an "Inverted Bow", which is commonly referred to as a Dreadnought Bow nowadays paying homage to this vessel.
Dreadnort Boats, a modern take on the name for the next generation of revolutionary powerboats!